"I say we take off and nuke the entire site from orbit. It's the only way to be sure."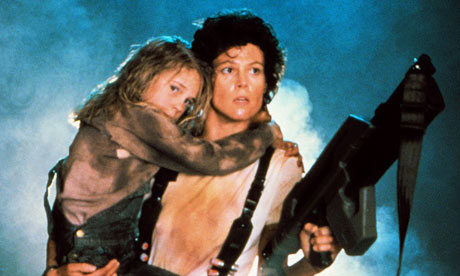 I start this month with a classic sci-fi. Many sequels aren't as good as the original.
In this case, I think it is better than the first one.
This movie has action, heart-thumping moments, and a heroine who had her faults and fears, but discovered the courage to battle not only her personal demons but real monsters as well.
Starring Sigourney Weaver and Michael Biehn, the terror never stops in this movie. Good special effects and storyline eased the money-grubbing corporation trope. But IMHO, the studio heads should have stopped at this sequel.
Highlight below for the answer.